I've been *loving* quinoa lately! It's so tasty, and perfectly light for summer! My family now eats it instead of rice, but every now and then (for potlucks/barbeques etc) I'll make a quinoa salad to bring. It's pretty darn easy- and I don't even cook!
Ingredients:
– 2 small cucumbers
– 1 tomato
– Juice from 1 lemon
– 1 cup quinoa
– 2 cups water (for cooking quinoa)
– Olive oil (2 tablespoon-ish. Prevents quinoa from sticking)
– Salt & pepper to taste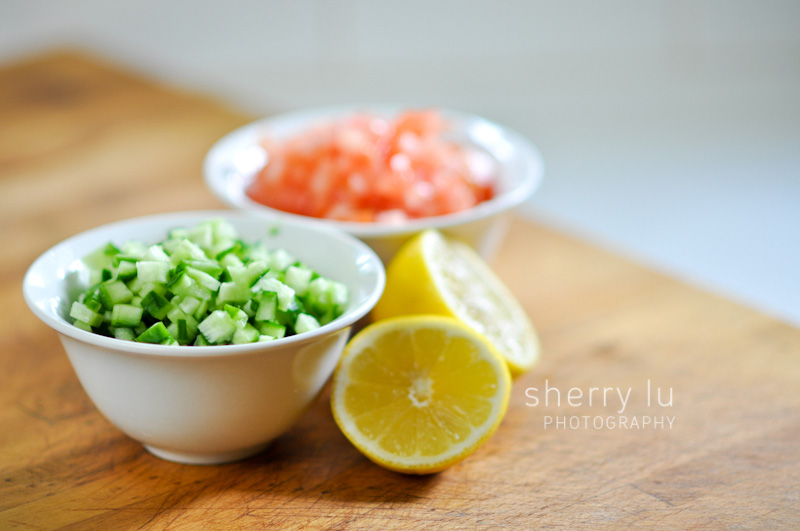 1. Boil quinoa according to directions
2. While quinoa is boiling, wash and dice cucumbers & tomato
3. Let quinoa cool
4. Mix in olive oil, cucumber, tomato, lemon juice, salt & pepper
5. EAT!