During early August, I had the opportunity to second shoot with Lori Eng (of Lori Eng Photography). I really love second shooting! 🙂 It's fun having a bit less pressure on wedding days, as well as seeing how other photographers work. Also, it's really awesome to be trying out different angles (STEALTH SHOTS). Lori had me second shooting with her at Sakiko & Simon's wedding!
The day started at Minoru Chapel in Richmond. Simon & his groomsmen
Sakiko & Simon opted to do a first look before the ceremony. I love the look on Simon's face! 🙂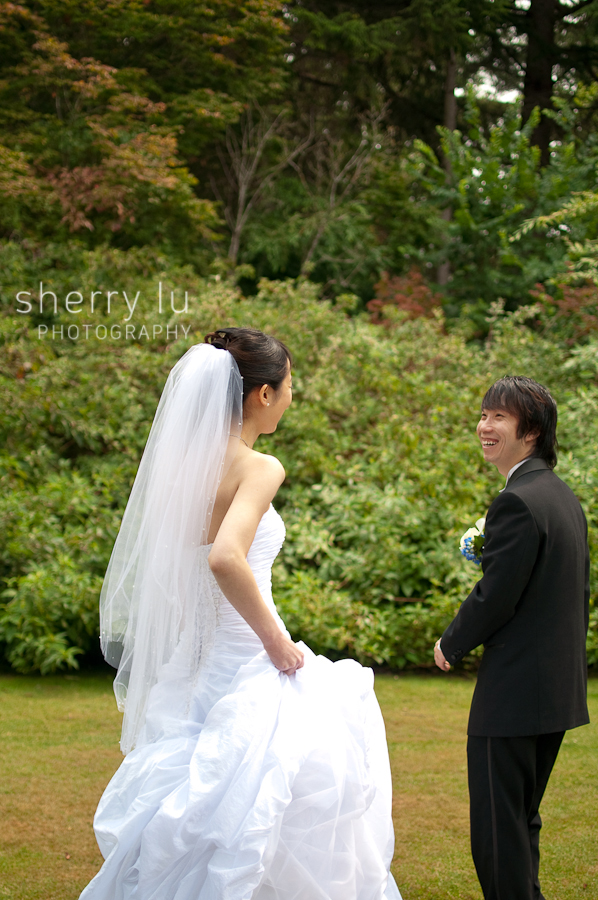 The ever-so-beautiful bride.
🙂 The cloud covering provided some even, smooth light.
Haha. The ring *almost* got stuck on Sakiko's finger. That's Simon's REJOICE reaction after he finally got her ring on…
I've always wanted to do a stealthy photo, and photograph through leaves! DONE and DONE!
Sakiko & Simon had their reception up at Grouse Mountain. And we were able to take a private gondola (only wedding people) up! 🙂
We snuck away for a few quick portraits before dinner!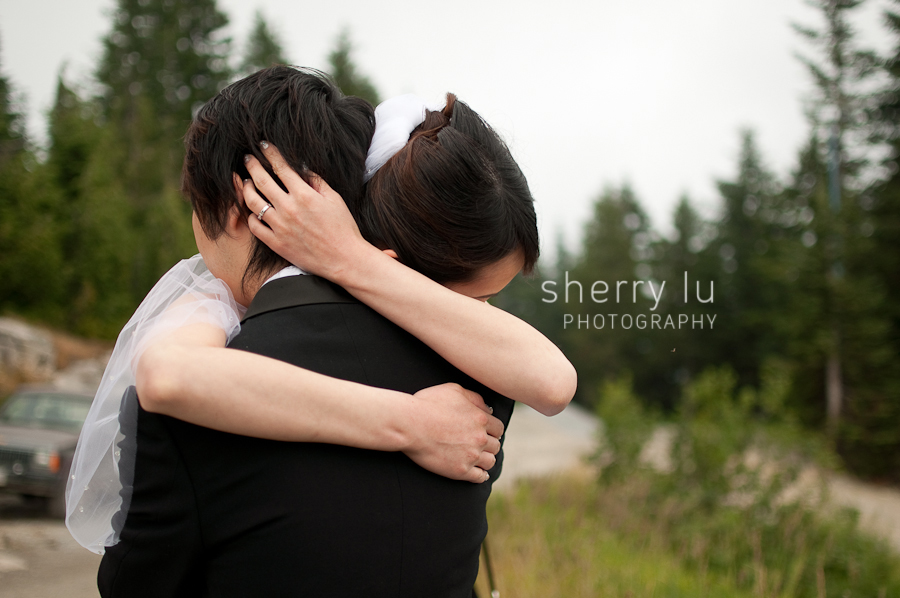 Sakiko's shoes! I <3 shoes!!!
Their rings 🙂
The shoe game, but with balloons instead.
My steak dinner. Nomomom.
Lori's salmon!
Snuck out for another portrait 🙂
Oh my gosh. The most delicious dessert ever. AND I DON'T KNOW WHAT IT WAS. Frozen creme brulee? Not sure. 200% deliciousness. THAT'S what it was.
During the speeches, I love watching their reactions…
Sakiko's dad sang a song in Japanese. Pretty sure there wasn't a single dry eye in the room…
Cake feeding! 🙂
Love this EPIC bouquet toss.
Thanks to Lori for having me along to second shoot! 🙂 It was a lot of fun. (Besides the 4 SUPER ITCHY mosquito bites I got. And the 19 that Lori got). Haha. Whatever it takes to get the photo, right? ;D