🙂 For those of you who frequent my blog, you probably have already seen Elena grace the pages here. She's a close friend of mine, and my go-to-model. (My sister hates photo- ironic? Yes.) Anyways! Recently, I had the urge to shoot film. And our friend Ken was kind enough to let me borrow his F100 + lenses. I bought a couple rolls of film, and called Elena up for some guinea-pig photos! (I just dropped off the film for developing, and should be getting it back soon). But of course, with my lack of patience, I brought along my DSLR so I could have photos RIGHT THEN and there.
Elena and I seem to have very good light luck together! Last time we shot together (right after Christmas), we had sunlight poking through FOG. (RAYS! RAYS OF LIGHT). Well, no fog or rays this time, but we got some pretty amazing sunset light (if I may say so myself). This reminds me of why I LOVE summer (and California ;D)
I love tall grass too!
Elena has pretty eyes (that I'm slightly jealous of ;D)
Her super cute shoes!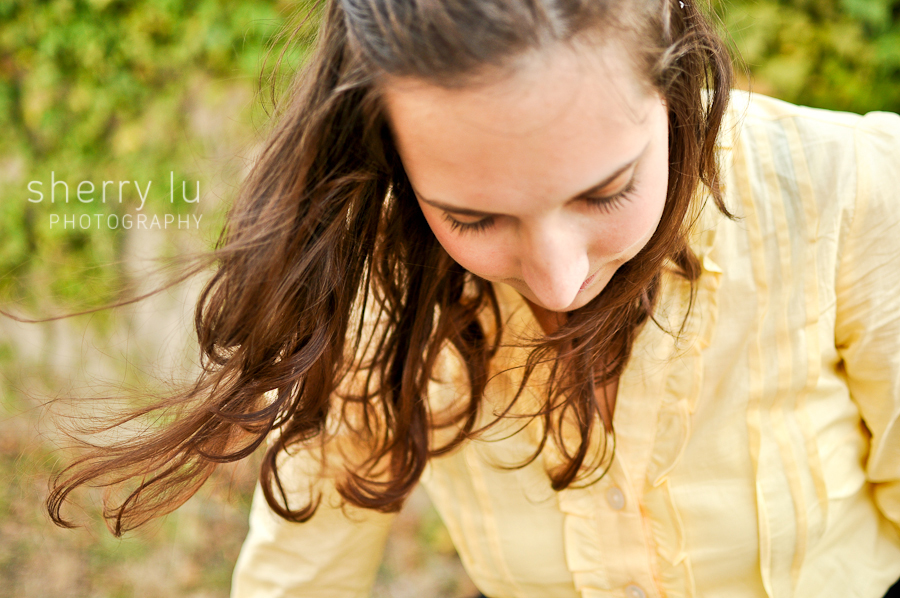 I think this might be my favourite from the session. The (ivory/pale yellow walls) bounced enough light back to brighten her face.
This doorway kind of matches her shirt!
UNF. HAIRLIGHT. LENSFLARE RAINBOW. (YA. I got really excited at the time too)
<3 the light. (And Elena, for braving traffic with me! Haha)
This is a very close second to my favourite favourite from this set!
Found this random hoop outside this store/gallery and borrowed it for a photo. We put it back!
;D A behind-the-scenes photo
I really wanted to do this shot with confetti, but neither of us had any glitter on us. So we used some torn up leaves…
This started by fake laughing- but very quickly escalated into real crazy laughing. The idea of us laughing at NOTHING was hysterical to us at the time 🙂
🙂 I can't wait to see the film results! I'll be blogging them (only if they're good. Haha)