A continuation of my east coast trip! 🙂 I graduated with a BSc in Molecular Biology on June 16th. So now, I am officially "Sherry Lu- BSc." Haha. So pretentious 🙂 I'm so glad to be done though! If you haven't seen Part 1 of my trip yet, you should probably check it out ;D
Okay, we're still in NYC. These are the most AMAZING fries I've ever consumed in my life. We got them from Balthazar in SoHo. We sweet talked the host into sweet talking the cook to let us order these as takeout (since they were booked SOLID).
I took this creeper photo from our restaurant during dinner. I thought it was really cute 🙂
Back in Philadelphia- I had brunch with Sharleen and her parents. Yummy parfait!
I think this was called maple grits? It's like cornmeal?
Steak and eggs. (And hashbrowns). Um, YUM.
Dessert. SO full by this point. Haha.
Sharleen, giving me a thumbs up! 🙂
Reading Terminal Market in Philadelphia. I was walking around with Ericha!
City Hall!
The real LOVE sculpture! 🙂 (At LOVE Park).
It's ERICHA!!!! Of Ericha Farrington Photography 😀 I love meeting new friends! She only let me take a photo of her! Haha. Nikon gals stick together~
Oh. Oh wow. Haha. These are tuna dumplings. SO amazing. It's tuna sashimi on the outside. And I don't even know what's inside- pure deliciousness…
Sushi with fresh mango on top! 🙂
After lunch, Brian and I headed back down to Maryland. The next day, we got to check out DC.
Brunch at Kramerbrook's.
Haha. Brian was trying to discern if that was sour cream or butter.
We saw TONS of diplomat license plates- but I guess we WERE in DC.
We checked out Embassy Row. A TON of old mansions that are now embassies.
We also got to go to the National Zoo. THEY HAVE PANDAS.
This flamingo looks so furry! 🙂
We saw a peacock with his tail feathers exposed. HIGHLIGHT OF MY DAY.
😀 The happiest lion ever?
After the zoo, we went to check out Georgetown. I LOVE the houses there. Super cute!
And cupcakes. Of course. Haha. I am on vacation! ;D
Red velvet cupcake!
Haha. 3285 and a half!
Brian got his first DSLR (Nikon D5000).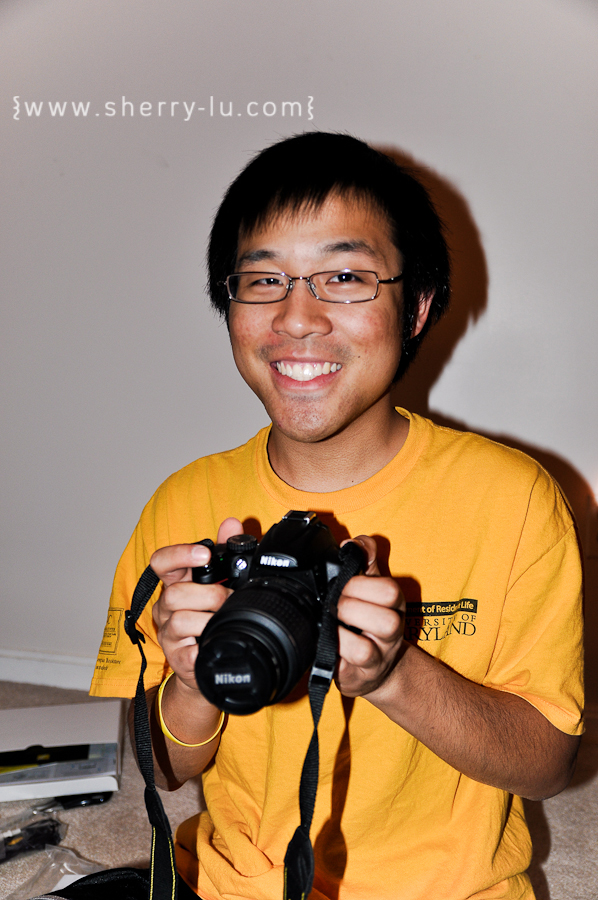 Got one more part of my east coast adventures coming up. More photos from DC/MD/VA.