I know Davey because I've been friends with his brother for a couple years now. Davey is a local actor, and was looking for some new headshots. I was pretty excited to work with him because he was game for pretty much anything! It's always challenging for me to photograph guys alone- since I don't want to make them look TOOOO pretty. 😀 Hope these turned out okay! We shot at SFU, and found quite a few neat places to shoot. Oh, and we also accidentally set off an alarm. Oops… Haha.
PS. Notice the new logo/watermark going on? I'd like to thank The Youngrens for their super helpful action tutorial…
We found this really cool wood paneled wall. Well, I thought it was really cool…
I love this next one! It's a little Mary Poppins inspired!
Woot, rock star pose.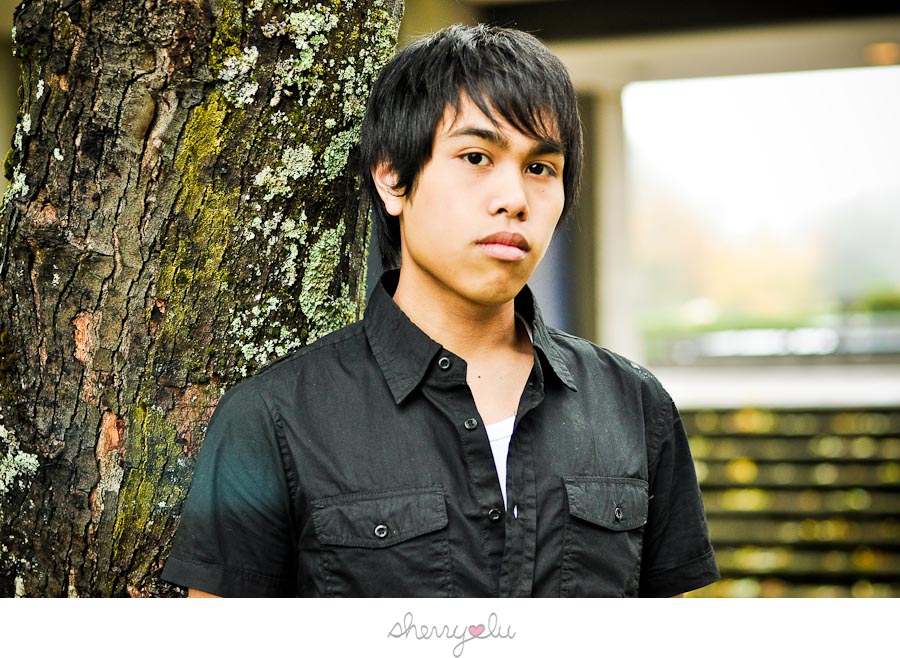 YEES. I totally had this shot in mind, and I'm so glad Davey was able to do it! Mad props…
So, despite fighting the rain/cold, I had a blast! I hope these head shots serve you well, Davey! 😀