This past Sunday, I was invited (along with Kelsey of The Anthology, Heather of Urban Cowgirl and Michael from Michael Fashionista) to the Rihanna concert at GM Place in Vancouver [now called Rogers Arena.] How, you might ask, did I get to go on such an AWESOME adventure? Well, Nokia is launching a new phone (N97 Mini) in Canada, and the people from WOM World Nokia are taking a cross-Canada trip to promote the phone!
I was super stoked to have been contacted as a local blogger that they wanted to invite to trial/test their phone! 😀 Haha. So Nokia let us each have a phone during the concert (and for some time afterward) for us to test out. The perks of blogging! 🙂
It was my first time at GM Place; my first large-scale concert EVER in my LIFE! It was really exciting!! 🙂 Vancouver was the first tour stop for Rihanna, and Ke$ha opened for her! Not gonna lie, I love Ke$ha. Haha. Her music is just so CATCHY! I'm always listening in the morning to get pumped up. Rihanna was AMAZING. She's SO gorgeous (and young!!). I think she changed FIVE times during the 2-hr concert. <3 All in all, it was an AMAZING experience! I got to attend my first major concert, meet local bloggers, and check out Nokia's new phone! Thanks WOM! :):)
Okay, on to the photos now! 🙂 It is worth mentioning that all of these photos are unedited (just resized and watermarked), straight out of the cell phone.
This is Kelsey, posing with the N97Mini.
My dinosaur shoes :3
Haha. Posing with the tour van/bus! 🙂 Chris (who's driving this across the country!) kindly took this photo for me.
Our entrance!! 🙂 I was SUPER stoked at this point in time.
Adam from WOM and Kelsey! This was taken between Ke$ha and Rihanna!
Heather and Donna (from WOM)
My rainbow nails!
Rihanna's stage!! LOVED the pink tank, and the big R in the back! 🙂
I love the coloured lights during concerts!! 🙂
There were lots of people!
😀 Lights!
🙂 Rihanna was SO pretty. Seriously!
A LOT OF PEOPLE in GM Place.
One of the outfit changes. All the backup dancers were painted to glow… It was really cool. (And this photo is surprisingly clear!)
OH MAN. At the end, red confetti pieces SHOT out!!! I seriously wished that I had floor seats just to be showered with the confetti…
I just wanted to check out how the camera did in day light:
This is what the phone looks like! 🙂 (Taken with my iPhone)
It has a slide-out keyboard!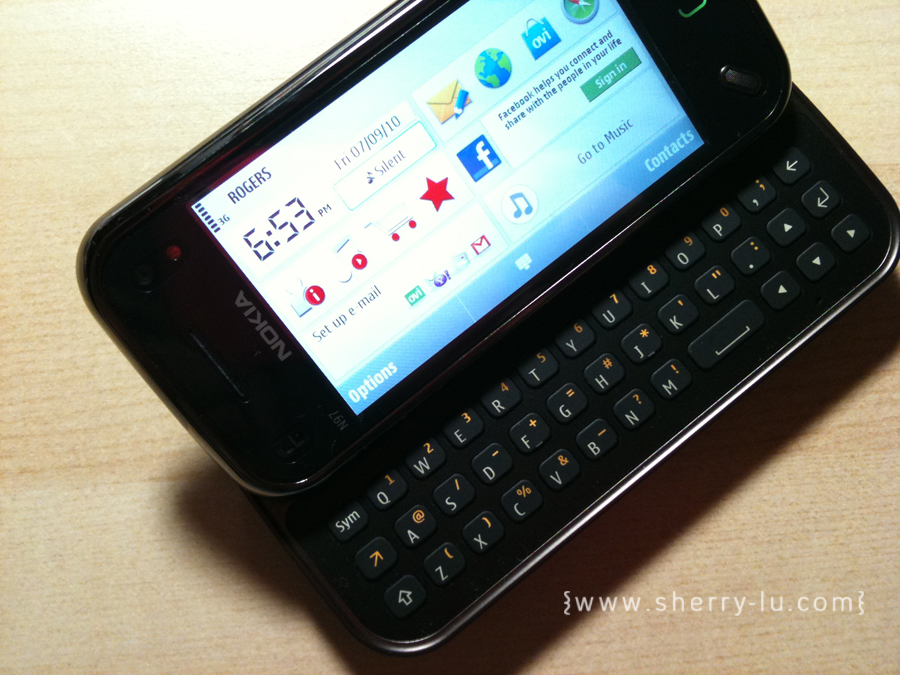 Funny that when I started this blog post, Rihanna's 'Rude Boy" came on the radio :3 Anyways! Thanks so much to WOM for bringing me to the concert 🙂 Hope your cross-Canada tour is going well!!