I welcome to my blog, the lovely Mandy Jill!! 🙂 She's also another local photographer in the area. We started tweeting to each other, and decided that we should meet up once and for all! 🙂 She brought me to this awesome pho (Vietnamese noodles) place in Port Coquitlam. I found out this girls eats a LOT of spicy food. 🙂 Mad props. My esophagus would have needed replacing if I ate as much hot sauce as her! Then we busted out our cameras and took photos of each other in a near by park 😀
Be warned: she's super pretty, and we had some AMAZING light after a whole week of RAIN!!! And we swapped our 50mm f/1.4 lenses for the shoot. So these were taken with HER lens. Tricky, eh…
I love this one because of the bokeh on the left side. (She may be a Nikon girl now, but that may change… For SHAME! ;D I tease, Mandy!)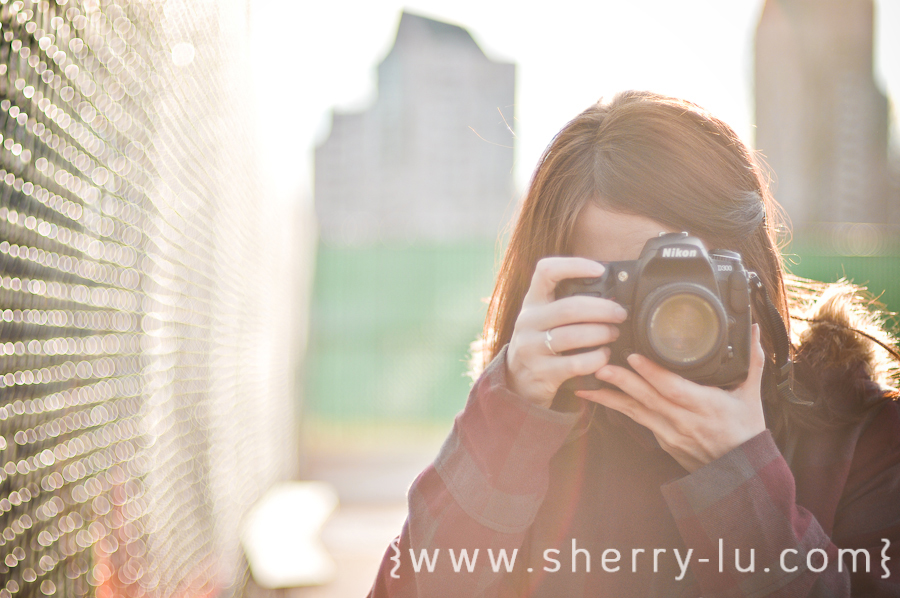 Um, yummy light? PLEASE.
Haha, I think every photographer has photos of themselves behind the camera …
She's wearing one of my hair flowers. The sunlight was such a treat for us!
LOVE this one!! (I didn't make this flower clip, I bought it from Forever 21)
Yeah, Mandy! Rock it out. The light makes it so pretty!
I lied. This may be my favourite… :/
Haha, work it work it! 🙂
Pretty sure I said something REALLY dumb at this point in time. Whatever it takes, right?
Yay, I brought a lot of headbands and props. Here Many is wearing my Minnie Mouse ears (I got them in Disneyland in May 2009. But I'll be wearing them to Disneyland again in a couple weeks!)
I saw a similar shot that someone did, but they had a Mickey AND Minnie… I just had Minnie ears. 🙂 But it's a portrait without a face…
This is right after Mandy seriously cuddled with the fence. Haha.
The sun started setting, and we found more gorgeous light! <3
Mandy is checking out the dirt bikers 🙂
We all want to levitate, right? Well, Mandy is a pro.
This park had a little community garden (that's open in the summer). But we borrowed the fence!
SUNSET!!
Mandy is twirling like a ballerina 🙂 I love the sun in her hair…
Okay, so the last 3 photos are super similar, but I just couldn't choose ONE! 🙂 It was so much fun meeting you, Mandy! 🙂 I hope these photos make it as a Facebook profile picture, or Twitter avatar ;D It's always fun and scary photographing another photographer, but Mandy worked it and made it easy for me! 😀 That and she thinks I'm HILARIOUS and laughed at my jokes. Haha.
I went to the [b]ecker workshop in Vancouver two days ago and learned a TON (Didn't bring a camera, so I don't have photos 🙁 )… And in 2 weeks, I will be in San Francisco. THEN I'll be spending 2 weeks in California (SF, LA, SD and all along the coast)… On Feb 23rd, I'll be attending Jessica Claire's workshop in Ladera Ranch!! I'm SUPER stoked (or 'excited' for my American readers. I've heard that you don't use the word 'stoked') SO MUCH LEARNING, my sponge brain is ready to absorb. But before all that fun, I have lots of assignments, readings, and two midterms! Wish me luck! 🙂