Back in August, I had the wonderful opportunity to photograph Shiowei & Brian's wedding! 🙂 I've known Brian since 2008 when we studied abroad together in Taiwan. And when him and Shiowei invited me to their wedding, there was no way I wasn't photographing it 🙂 This was exciting for me because it's been a long time since I've known lots of guests at a wedding, and at their wedding, I sat at an entire table of friends from our study abroad semester! Shiowei & Brian's wedding was beautiful, with a lot of DIY touches. Thank you guys for having me there to document your special day!!
Shiowei's awesome hairpiece, made by her sister
Shiowei's sister made these earrings, as well as all of the bridesmaids' earrings
Bouquets & boutonnieres made by all the girls
A hysterical moment when shimmer powder exploded in Shiopei's face. Haha. All of the girls (myself included) just lost it.
First look at Woodlawn Manor 🙂
After photographing their wedding in ~35C heat + intense humidity, I'll probably never complain about the heat in Vancouver… We were lucky we could head into the actual house at Woodlawn Manor to enjoy the a/c…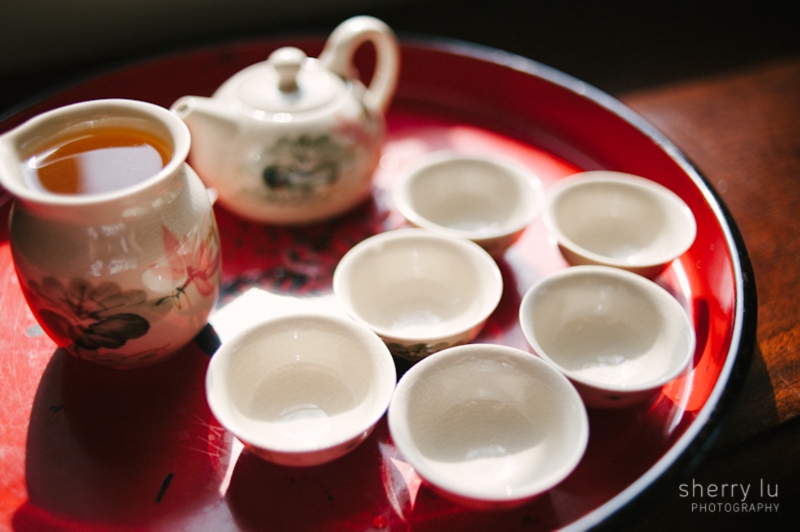 The look on Brian's face is oh-so-priceless as he saw his brother (bestman) drop the rings. Crisis averted when the rings were safely retrieved from the ground.