Brianna & Scott got married in early September at the Vancouver Rowing Club in Stanley Park. I had attended university with Brianna, and was ecstatic when she e-mailed me when she got engaged 🙂 I had never photographed at the Vancouver Rowing Club before, and it's a really pretty venue! I also had the pleasure of having Jun (of Kunio Photography) second-shooting with me! Stanley Park is a lovely place for portraits, so we had no shortage of locations! Brianna and her girls started the day by getting ready at the Westin Bayshore:
Brianna actually went to a place where she picked her own flowers for all the girls' bouquets- super rad!
Gooorgeous bride!
Scott and his groomsmen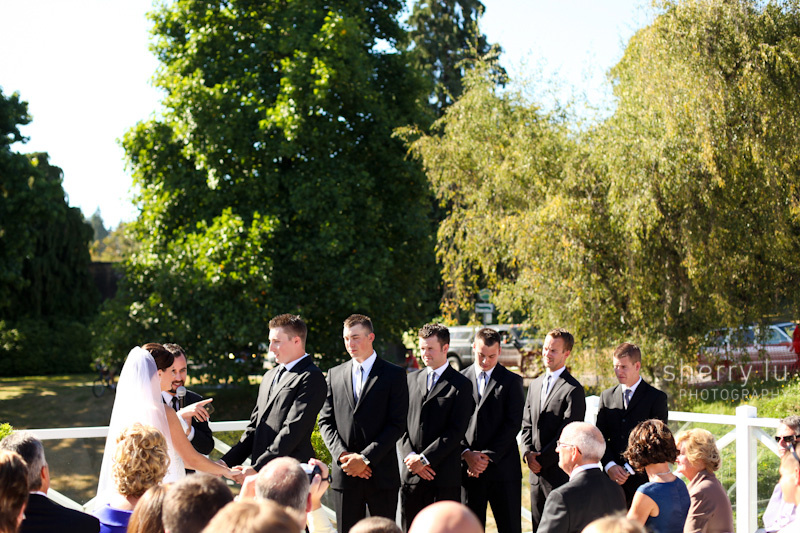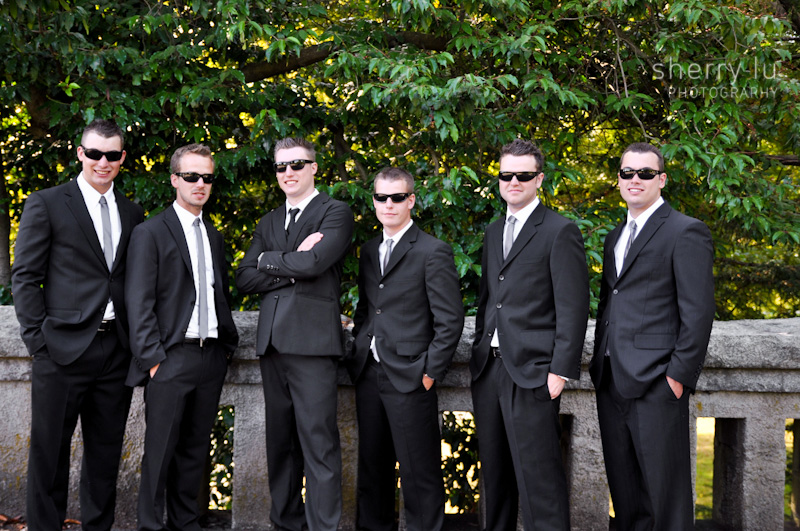 Love that all the bridesmaid dresses tied differently!
Jun grabbed this stellar city-line shot 🙂
Jun, hard at work!
Me, hard at work 😀
Brianna & Scott had DJ BFAD spinning some awesome music! Everyone was dancing!! 🙂