Here's the portrait session I did with Jennifer back in July. (Oh yes, July) ;D I love love love Jen's flaming red hair; I think she can totally pass for a Weasley if we were in Harry Potter. We started photographing around the Science World / False Creek area, taking the Sea Wall to Yaletown, and walking downtown after.
By the Plaza of Nations
Yay for wind in the hair!
I love this random sidewalk in the middle of the street.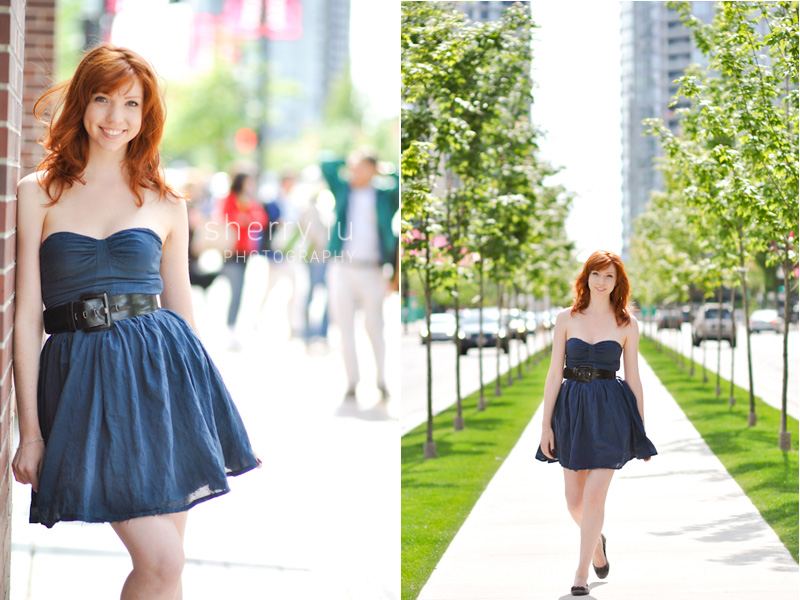 Yay fountain bokeh <3