In November, I had the honour of sharing in Moira & Jonty's special day! 🙂 We seriously lucked out with the weather that day. It had been seriously rainy for the whole week, and on their wedding day, it was lovely and overcast- with a tiny bit of sun poking through for parts of the day! Here are some of my favourites photo from the day.
Jonty checking out Moira's shoes 🙂
The autumn colours are just so so pretty! <3
Moira's so happy here!!
Love the colours on an overcast day…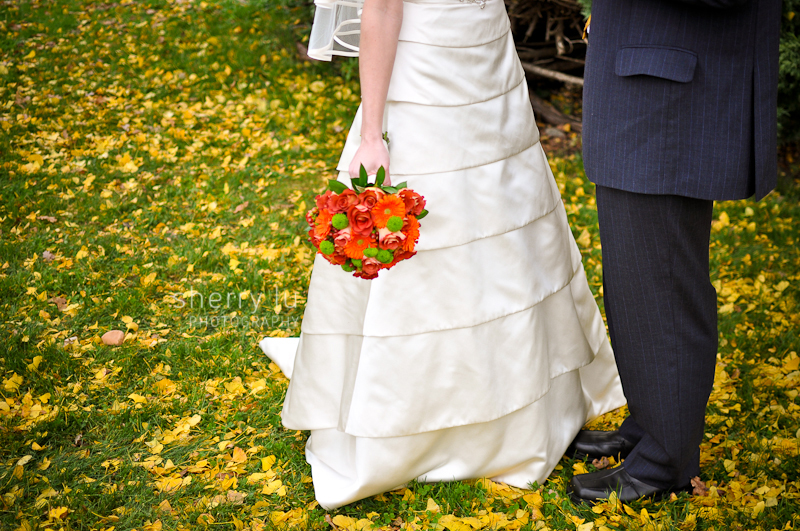 *jump*
And the sun came out!!
Love the way Jonty looks at Moira! 😀
Moira's amazing autumn-coloured bouquet
Their rings :]
Inside the Celebration Pavilion at QE Park
Married!!
Moira & Jonty both love climbing; the cake is absolutely adorable!
Outside Brock House; loving the Christmas lights
PS! I'm doing Cans for Comments! For every comment on my blog until Dec. 31st, I will donate a can of food to the Greater Vancouver Food Bank Society. Currently at 26 cans with 20 days left in the month!